Trekking to Everest Base Camp: 7 Things You Should Know Before You Go
November 12, 2018

I completed the trek to Everest Base Camp with my best friend last March and it was the adventure of a lifetime. I don't think anyone can fully prepare you for all the incredible sights and experiences you will have on this trek, but there are some things you should know in order to have the safest and most enjoyable trek possible.

The trek to Everest Base Camp can be tough, make sure you're insured.

Although trekking to Everest Base Camp is common among the tourists that visit Kathmandu, it isn't a walk in the park. It's a walk in the Himalayas. A lot can go wrong up there and you need to make sure that you have the proper protection. With even a minor injury, the cost of hiring a helicopter to bring you down can but upwards of 5000 dollars. I would also recommend insuring your valuables, even if that just means getting a protective case for your camera. You won't want to miss out on some of the most amazing photo opportunities of your life!

Consider some basic training for your trek to Everest Base Camp.

You will pass people from all walks of life along the way to Everest Base Camp. As far as treks go, it is not ranked high in difficulty. You do not have to have experience with mountaineering or any technical expertise. However, the trek is long. It shouldn't take you any less than 2 weeks to complete and you should be prepared for 4-8 hours of walking a day. This means that you and your body need to be comfortable walking for long stretches of time and optimally, at high altitudes. The best way to train for your trek is to do long hikes at home in high places and work on the strength of your legs at the gym.

Get the right gear for your trek to Everest Base Camp.

You need to have the right equipment for your trek, but you don't have to break the bank to do so. There are a lot of places you can go in Kathmandu to rent the things that you'll need and that's what we did. Probably the two most important words I have for you in regards to your gear are thermal and waterproof. This applies to your hiking boots, your thick socks, your stretchy pants, your down jacket and of course your sleeping bag. It is essential to be warm and dry for your entire trek. Pick up some souvenir knit hats and mittens at the villages along the way. Also consider hiking poles to give your knees a break!

Be prepared to get dirty on your trek to Everest Base Camp.

There's no denying it, by the end of your minimum two-week trek to Everest Base Camp, you're probably going to stink. But so will everyone else. There are no washing machines and the showers are often cold. Everything is cold. Our solution was to strip off one layer at a time and bath ourselves with wet wipes then dry with a small microfiber towel. We also brought a bar of laundry soap and washed our dirtiest clothes in the sinks at the tea houses and hung them to dry using bungee cords. Washing clothes along the way also helped us to pack light!

Carry the right medication on your trek to Everest Base Camp.

There are some basic medications that I always have with me on any trip. It's always good to have ibuprofen for your anti-inflammatory needs and if you have ever suffered from motion sickness, you will need something for the jolting plane ride from Kathmandu to the starting point of your trek. But probably the most important medication to have is for the treatment of altitude sickness. Altitude sickness is a real threat no matter what shape you are in and can even be fatal. It is important to familiarize yourself with the symptoms and be able to treat them. Take it slow and drink lots of water. Which brings me to water purification tablets. You can always buy water along the way but we preferred using these pills in water from the tea houses to save some cash.

Don't forget about the downtime on your trek to Everest Base Camp.

Only about half of every day, out of at least 14 days, will be spent trekking. The other half will be spent in the tea houses, often huddled around a wood burning stove in the center. It is important to pack light, but you need to make room for items that will help you fill the time. Consider getting an e-reader to store multiple books on. Bring a deck of cards and engage in a game with other trekkers. You will also likely get tired of the food options at the tea houses as they are all the same and it's nice to have a few treats for yourself such as cookies or candy bars. If you have even more room, bring extra items to give to the local children of the villages you pass through.

Decide on a guide to Everest Base Camp that's right for you.

It is possible to do the trek to Everest Base Camp on your own, but hiring a guide and a porter was the best option for us. We took a chance and used a small trekking company suggested to us by our hostel in Kathmandu and it really paid off. They handled all the logistics such as our flights from Kathmandu to the starting point, tea house reservations and gear rentals. Our guide and porter were also from the villages along the way so they had a lot of interesting information to share and really knew the terrain. Since the company was smaller, my friend and I were not part of a group and could take the trek at our own pace as you would with a private tour. This is not to discredit the larger and well-established trekking companies in Kathmandu, but do your research and ask the right questions. What size group will you be in? What experience does the guide have? What will be included in the overall cost?

There are some things that you simply can't prepare for when trekking to Everest Base Camp. But those that you can, I've hopefully covered here. If you have any questions/comments about the trek or anything else I've covered in this post, please leave a comment below! Safe travels and happy hiking!


Colleen Connolly

Meet the author.
Colleen Connolly
Canadian, 26

Favorite place I've been so far: Nepal

I am a traveler turned nomad and a writer without deadlines. I first fell in love with living abroad when I went out West to British Columbia in 2012 and have since lived in the Netherlands, South Korea and Prague. I have backpacked everywhere in between and truly believe that travel makes us better people, for the world and for each other.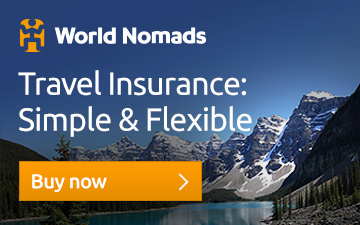 Follow our adventures on Instagram!
Carabiner Stainless Steel Mug
This stainless steel mug comes with a carabiner so it can be easily clipped onto your backpack, taking up no room! Designed with double wall insulation, the mug holds 180ml
View details